About Us
Eric's Bio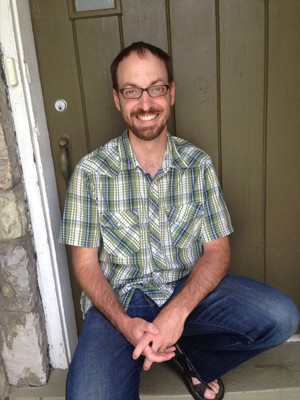 Let me introduce myself. My name is Eric Bitner and I am the owner of 5 Saplings, LLC a Tree Care company. In 2004 I received my Bachelor of Science in Environmental Biology from Taylor University. Upon graduation I worked for 4 years in the arena of Ecological Restoration. I managed a bare root tree and shrub nursery as well as seed and plant consultations services for restoration projects from streams and wetlands to prairies to roadside stabilization. I then returned to graduate school and obtained my Masters of Environmental Science in 2006. During graduate school I worked with the Indiana DNR Division(s) of Forestry and Entomology performing private timber inspections and writing timber management plans as well as participating in insect surveys. I have worked full time in the Plant Protection industry for the state of Indiana for the last 6 years protecting the natural environment and planning and managing numerous insect and disease surveys along with creating and implementing educational programming. I not only enjoy working in the industry but I also work to educate the next generation in my adjunct teaching at IU Southeast. Overall I have 12+ years of experience in the plant industry.
In my time away from work I enjoy being with my wife and five children. We bike, run, hike and orienteer together as much as we can. I also enjoy vegetable gardening and watching the stars with my kids.
Memberships
Kentucky Arborist's Association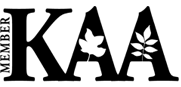 The Kentucky Arborists Association (KAA) is the state chapter of the International Society of Arboriculture (ISA). The KAA's purpose is to promote the science, technology and practice of professional arboriculture throughout Kentucky and to stimulate a greater interest, understanding, and appreciation among the public for urban trees. Members of the KAA include commercial, municipal, and utility arborists, community tree board members, educators, cooperative extension personnel, nurserymen, landscapers, students, and tree enthusiasts of every kind.
International Society of Arboriculture

The International Society of Arboriculture (ISA) is a scientific and educational organization serving the tree care industry. The ISA was founded in 1924 when a group of 40 tree care professionals was called together by the Connecticut Tree Protection Examining Board to discuss shade tree problems and their possible solutions. The ISA's mission is to promote the professional practice of arboriculture and foster a greater worldwide awareness of the benefits of trees through research, technology, and education.
Walnut Council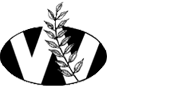 The Walnut Council is a science based organization that encourages research, discussion, and application of knowledge about growing hardwood trees. This international association represents nearly 900 woodland owners, foresters, forest scientists, and wood-producing industry representatives. We promote sustainable forest management, conservation, reforestation, and utilization of American black walnut (Juglans nigra) and other fine hardwoods.
Horticultural Inspection Society (Central Chapter)

The Horticultural Inspection Society was founded in the autumn of 1970 by inspectors representing seven states gathered at the Kingwood Center in Mansfield, Ohio. They were assured of support by the Central Plant Board through its Resolution No. 1 adopted at its 46th annual meeting in Minneapolis, February 1, 1970.
Indiana Arborist Association

The Indiana Arborist Association (IAA) strives to enhance the quality of life for Indiana residents by encouraging the planting, maintenance and preservation of trees. We seek to do this by increasing public awareness of the benefits provided by well maintained trees, and promoting the advantages of working with qualified professional arborists who use current industry standards. IAA endeavors to efficiently serve the needs of its members by fostering opportunities for training and the exchange of ideas, and encouraging high ethical standards among its members and in the industry at large.​
Indiana Nursery and Landscape Association

The Indiana Nursery and Landscape Association is a not-for-profit trade organization serving the Indiana Green Industry. We strive to increase the ethics, principles, and proficiency of the Green Industry through seminars, trade shows and functions, certification programs, and by acting as a promoter of the industry through the condemnation of all practices which tend to discredit or injure industry relations. We encourage fair trade practices, customer service, and overall excellence within the Green Industry.
Licenses
Kentucky pesticide license (Category 3 operator/applicator)
Indiana pesticide license (Category 3A and 7D certified applicator)
General and Professional liability insurance
Training
Arbormaster – Tree Climbing Methods, Work Positioning & Best Practice (Fall 2012)
Indiana Arborist Association – Municipal Arborist Training (Spring 2013)
Arborjet; Leader in Tree Injection – Winter Webinar Training Series (2011)